Old Clarion C110 and Roland 4T4 Radios

The radio that started it all.


The radio is a Clarion C110 manufactured by Warwick Mfg. Corp., 46-40-50 West Harrison in Chicago, Ill. It uses the standard All American Five (AA5) tube lineup from the 40's, which was a 12SA7, 12SK7, 12SQ7, 50L6 and a 35Z5. Although the exact date of manufacture is unknown, it's probably an early 40's model based on the tube compliment.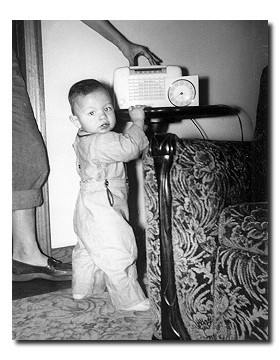 Yes, that's me on January 4, 1950.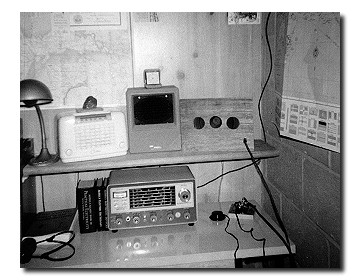 My basement radio room with the Clarion in July of 1961. The Clarion is probably tuned to WLS in Chicago.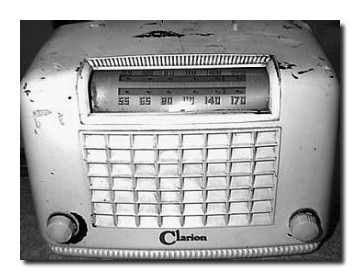 This is a picture of my new Clarion before it was refurbished in September of 2003.

The schematic can be downloaded here.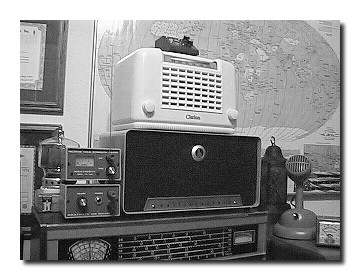 Above is a picture of the refurbished radio. All tubular capacitors and few resistors were changed, some wires were replaced, and the radio was completely aligned. A can of Antique White was used to spray paint the cabinet.

Here is another radio I had as a teenager. I can remember listening to hockey games late at night with the radio under the bed-covers.

This is a Roland 4T4 manufactured by the Roland Radio Corporation of Mt. Vernon, NY. It's a 115 volt AC/DC type that only uses 4 tubes instead of the normal 5. The tubes used include a 12AU6-converter, 12AV6-detector, 50C5-output, and a 35W4-rectifier.

I never found the actual schematic for the 4T4, but I did find one that was close enough from Admiral; chassis 4L2. Three electrolytics and 3 paper capacitors were replaced along with the speaker. Wiring was change to switch the hot side of the AC input with the addition of a polarized power cord. The radio works great!

The schematic of the Admiral can be downloaded here.